"This post may contain affiliate links. If you decide to make a purchase through these links, I earn a small commission at no cost to you. I do not promote anything I do not believe in or stand behind."
With this being election week and all it entails, we don't want to overlook Veterans Day!  In light of that, I thought I would share some interesting facts I found while planning for our study.
 Veterans Day

originated as "Armistice

Day

" on Nov. 11, 1919.  

The term comes from an armistice between Germany and the Allied Nations on November 11, 1918.  World War I actually ended on June 28, 1919, during the Treaty of Versailles. The first Armistice Day was acknowledged on November 11, 1919.

The primary purpose was to honor the veterans of World War I, but in World War II, there was a great immobilization of Veterans, thus changing its name from "Armistice" to "Veterans".

On November 11, 1921, an American soldier was buried at the national cemetery in Arlington.  His identity was unknown.  His grave site is what we know today as the

Tomb of the Unknown Soldier

.  Every year on November 11, the president or a high-ranking member of the government lays a wreath on his grave.

Congress passed a resolution in 1926 for an annual observance and Nov. 11 became a national holiday beginning in 1938.

Between 1971 and 1977, Veterans Day was celebrated on the fourth Monday in October. It was changed back to its original date on November 11, 1978 due to a General R. Ford's signing of Public Law 94-97 (89 Stat. 479).

Many people confuse Memorial Day with Veterans Day.  Memorial Day is primarily remembered for those who died during their service to our country, particularly ones who died as a result of battle.  Veterans Day is to acknowledge primarily all those who served in the military, either during wartime or peacetime.

There is not supposed to be an apostrophe in Veterans Day. Still some spell it Veteran's Day or Veterans' Day.

Approximately 90% of Disney employees worked in the making of propaganda and training videos during World War II.

The word veteran comes from the nomenclature of the old English language, meaning

old, experienced soldier

.

The first use of the word veteran came to use in 1789 in the English language when referring to a former member of the armed forces or an ex-serviceman.  The extended meaning of the word goes back to someone who has served a longtime in any position.

There are approximately 23.2 million military veterans in the United States.

The Department of Veterans Affairs estimates that 20-22 Veterans per day die from suicide.  This is one loss every 65 minutes, totaling 8,030 deaths per year, nearly 20 percent of all suicides in the United States.
IN FLANDERS FIELDS POEM
The World's Most Famous WAR MEMORIAL POEM
By Lieutenant Colonel John McCrae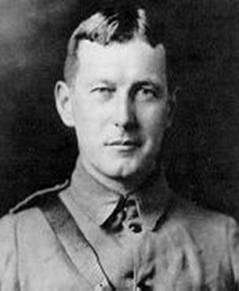 In Flanders fields, the poppies blow
Between the crosses, row on row,
That mark our place: and in the sky
The larks still bravely singing fly
Scarce heard amid the guns below.
We are the dead: Short days ago,
We lived, felt dawn, saw sunset glow,
Loved and were loved: and now we lie
In Flanders fields!
Take up our quarrel with the foe
To you, from failing hands, we throw
The torch: be yours to hold it high
If ye break faith with us who die,
We shall not sleep, though poppies grow
In Flanders fields
Composed at the battlefront on May 3, 1915
during the second battle of Ypres, Belgium
Some Veterans Day resources
Here is a link to a free printable copy of the poem In Flanders Field for your children, offered by activityvillage.co.uk.  She also has copy work available.
We will be using Notebooking Pages for our study.  I absolutely love the pages my children create and at the same time I can see what they have retained.  If you are interested in trying notebooking there is a link to the right and down a little.  This is for a

free

set of Veterans Day notebooking pages.
Educents has several resources, some are even free 🙂
CurrClick is also an awesome resource for inexpensive products!
And let's not forget the Star Spangled Banner.  Here is a PDF with the complete version of "The Star-Spangled Banner" showing spelling and punctuation from Francis Scott Key's manuscript in the Maryland Historical Society collection, provided by amhistory.si.edu.
Many Blessings!!